Insulation Tips for Frederick Homeowners
Our favorite home inspector has put together this helpful article about the best insulation in your home:
Insulation for a Comfortable Home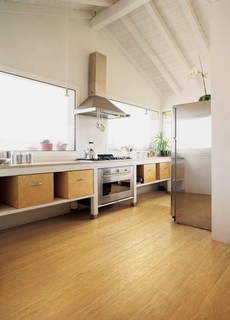 Half of the energy used to heat or cool a home can simply leak outside without proper insulation. A properly insulated home makes life more comfortable, saves money on heating and cooling, and decreases the impact of fossil fuel use on the environment. Some types of insulation can even make a home more soundproof.
To have an adequately insulated house you need enough insulation, you need the right type of insulation, and it has to be installed correctly.
Determining Adequate Insulation
The resistance, or R-Value of insulation, is a measure of the insulation's ability to resist heat traveling through it — the higher the R-Value, the better the thermal performance of the insulation.
The proper R-Value for home insulation is generally based on the geographical location of the home. In colder temperatures, the R-Value of insulation needs to be higher to block heat loss under very cold conditions.
One way to determine whether adequate insulation is present, is to measure your energy bill, compared to similar homes. Excessively high energy bills will give you a clue.
Another method is to have a visual inspection in the attic or the area above the ceiling joists. If it appears that insulation is level with or below the attic floor joists, the area probably needs more insulation. If joists are covered by insulation, adding more is probably unnecessary. In addition, insulation should be uniformly distributed.
A clearance of 3″ around recessed lighting fixtures is needed and about 2″ for flues. Attics and other areas require ventilation airflow at certain points and you never want to block this off with retrofitted insulation.
Eco-Friendly Insulation
In recent years, attention has focused on composition of some types of insulation, with some insulation containing asbestos and ureaformaldehyde. As a result, some homeowners are investigating more eco-friendly products including cotton, wool, straw, cellulose (paper) and even a soy bean spray.
Cotton insulation is made of 85% recycled cotton and 15% plastic fibers that have been treated with the fire-retardant Borate. One company uses recycled blue jean manufacturing trim waste to produce their blue jean batts. Cotton insulation is nontoxic, and can be handled without gloves.
When used as insulation, sheep's wool naturally resists pests, fire, and mold. The thermal resistance or R-Value of wool batts is higher than some cellulose, glass wool, and mineral wool insulation types.
Straw bale insulation is making a comeback from its popularity a century ago. The R-Value may be lower than is necessary in very cold climates but the straw boards are effective at sound-absorption.
The benefits of soy have been long touted in the food chain. Now soy has made the jump and is being adapted for use in a spray-foam insulation. The spray expands up to 100 times to fill in small spaces. The foam is light-weight and easy to direct, and is very resistant to mold and mildew.
Air-krete is another environmentally responsible, non-toxic insulation made from air, water and cement. It too can be foamed into open or closed cavities in walls, roofs and ceilings. When it is placed, it has a consistency similar to shaving cream, but hardens within days to form a barrier with a high R-Value.
Thanks to David Goldberg for an informational and useful article for Frederick Homeowners.
David Goldberg –  Home Inspector
phone: 301-913-9213   fax:  301-774-4554 
Reliable Home Services, Inc.
PO Box 5159, Laytonsville, MD 20882
ASHI Member #101584
MD License #29322
If You have a remodeling project in mind, contact us for a list of professionals we're proud to recommend.