A Realtor's Guide to Jefferson Maryland
Jefferson Maryland is located on I-340 about 8 miles west of the City of Frederick. Jefferson is an unincorporated community in Frederick County.
Jefferson History
Jefferson is an unincorporated community, established in 1774, called New Town. The name was changed to Jefferson and it was incorporated as a town in 1831. However, a year later, in 1832, the citizens of the town decided that municipal government was unnecessary, so then, it was disincorporated.
Jefferson's location on the main road from Frederick to Harpers Ferry brought growth, and along with it, commercial development. A local favorite today, Hemp's Meats, was established in 1849, and is still owned by the Hemp family. Hagerstown and Frederick were linked to Jefferson in 1907 via the railway.
Jefferson Md Life
Jefferson is a small rural community, surrounded by farmland and mountain views. The Jefferson Ruritan Club is active in Jefferson, and maintains the
Jefferson Md website, where residents find all the information about community events. The yearly Jefferson Ruritan Community Carnival takes place in July. Many residents participate in the Community Garden of Fox Have Farms on Poffenberger Road.
Jefferson Demographics
The population of Jefferson is just under 1000, with a median age of 46 higher than the median age of 38 for Maryland. The estimated household income is $84,300, higher than the Maryland median income of $72,500. The average home price in the Spring of 2015 was about $350,000. The rental market is significantly lower than state averages, most residents own homes in Jefferson.
Jefferson Public Schools
Children in Jefferson attend Valley Elementary School in Jefferson, Brunswick Middle School, and Brunswick High School.
Colleges Nearby
Frederick Community College: 9 miles; Shepherd University: 16 miles; American Public University System in Charles Town: 19 miles; Hagerstown Community Colldge: 20 miles; Mount St. Mar's University: 25 miles; Montgomery College, Rockville: 28 miles.
Commuting from Jefferson Md
Jefferson's location on I-340 makes for an easy commute to Frederick, to Montgomery County or Washington D.C. via I-210 or to Northern Virginia via US. 15. Charles Town W.V. is a 19 mile commute on West 340.
Chris Highland is your Jefferson Maryland Real Estate Expert. Contact Chris for a personal tour of these Jefferson homes for sale. Learn about our high tech high touch listing plan for your Jefferson home.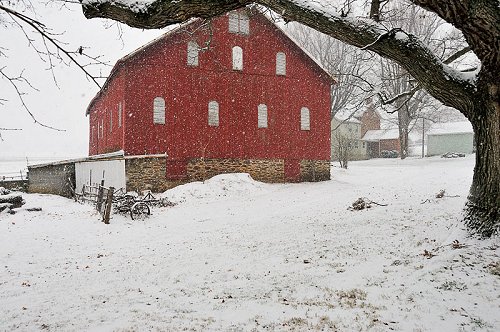 Photo Credit: Chris White on Wintercenter.homestead
Jefferson Parks and Recreation
Nearby State Parks: Gambrill State Park in Middletown, Gathland State Park in Burkittsville, Greenbrier State Park in Boonsboro, Monocacy National Battlefield in Frederick, B & O Canal National Park, Sugarloaf Mountain Park in Dickerson.
Along the Potomac river, you'll find campgrouns like Bald Eagle Island Campground, Brunswick Family Campground, and the town of Brunswick Campsite. Harpers Ferry Adventure Center is across the river in Virginia, as well as Harpers Ferry Campground and Harpers Ferry exhibits and museum and historical site.
Catoctin Creek Park & Nature Center is located north of Jefferson on Sumantown Road, Middletown. The center has games and activities, live animals for children to pet, and playground and nature trails. Gathland State Park is located on Arnoldstown Road in Jefferson, Civil War journalist George Alfred Townsend.
Catoctin Creek Park and Nature Center has lots of activities for children and nature lovers of all ages. There are evening campfires with lessons on the various night time insects and creatures. Stories and games for campers to educate and delight. Take night hikes, bug patrols and butterfly counts with the local 4-H chapter.
Join experienced naturalists and explore a local cave.  Learn about the local geology and history of this hidden wonder. Take part in the quarterly bird walk at Catoctin Creek Park. Bring bottled water and binoculars to enjoy the local birds.
Eco Adventure Camp is a summer camp for outdoor adventurers, with nature hikes, creek walks, games and archery. Enjoy the annual Earth Day event with live animal presentations, hiking, family nature crafts, a silent auction.